Food Safety Webinar presents the Maná project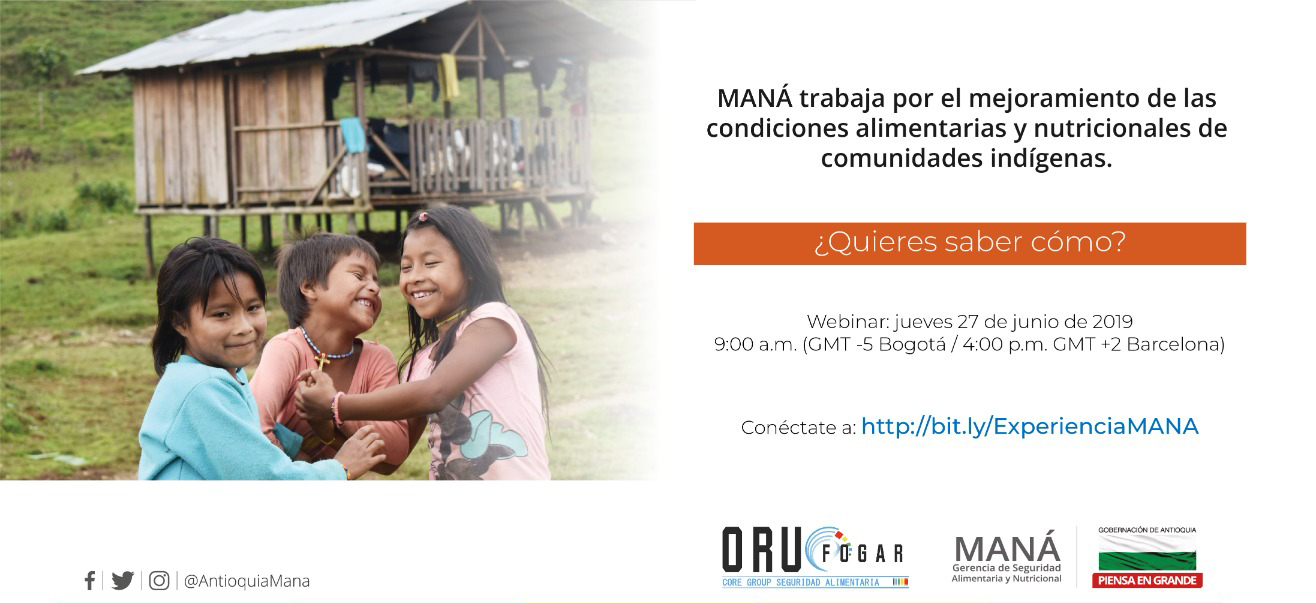 Last Thursday, June 27, the ORU Fogar Food Security Core Group organized a webinar to present the Maná project of the Colombian Department of Antioquia with political and technical officials from different connected regions of the America..
The Maná project, which deserved one of the 2018 Regional Good Practices awards given by ORU Fogar and UNDP Art, has a 16-year history. It should be noted that during 2001 a child died of malnutrition every two days in the Department. Maná's first objective was, therefore, to reduce deaths due to malnutrition, turning the project into a public policy of food and nutritional security.
The webinar therefore addressed the history of the project, but also presented the 12-year Plan for Food and Nutritional Security 2020-2031, a twelve-year territorial commitment to the progressive, stable, safe and sustainable improvement of food security in Antioquia. The project manager, Hugo Díaz, and his team, presented all the plans for the future, highlighting the vocation of working in the field and for the field, improving access to food, based on productive family farming projects. "We have gone, in many areas, from a situation of monoculture where there was hunger, to a promotion of family agriculture that has led to a very substantial improvement in the availability of food". Hugo Díaz also emphasized that Maná guarantees a very effective monitoring of all the information on food and nutritional security.
Dora Gutiérrez, Antioquia Cooperation Officer, noted that Maná put food and nutritional security on Colombia's political agenda. "The project started in the territory, at the base, to become a national policy".
This exchanging of experiences in food security was inaugurated last March, when the "Crecer" project of the Ecuadorian province of Azuay was presented. During the month of September, the Peruvian project "Sowing and harvesting water", promoted by the Commonwealth of the Andes, will be presented..