Córdoba's Forum of Local Economic Development is postponed because of the Coronavirus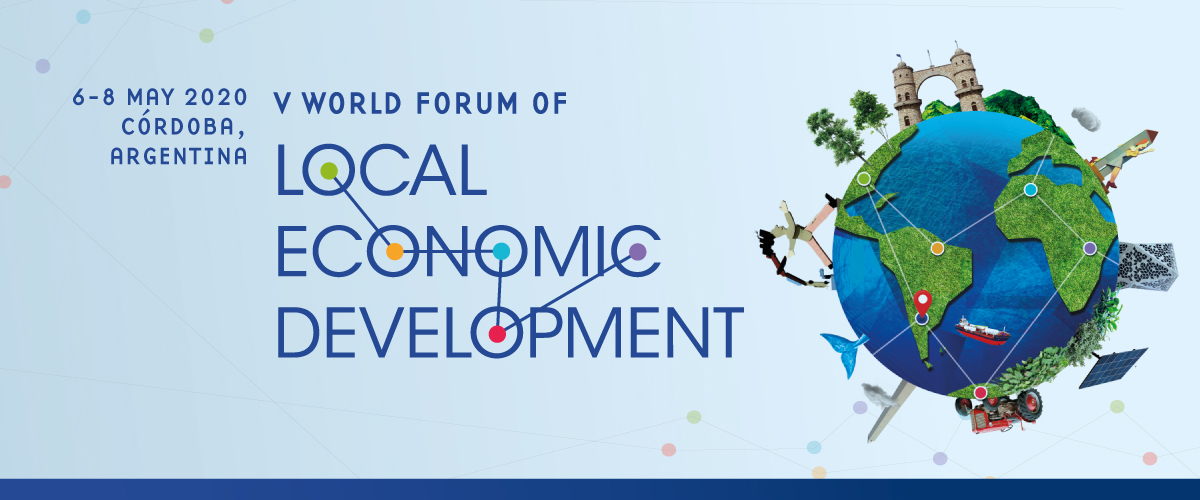 Monday the 9th of March, during a virtual meeting and after weeks of observing the evolution of the COVID-19 outbreak, the Organizing Committee decided to postpone the V World Forum of Local Economic Development which was scheduled between the 6th and the 8th of May in Córdoba, Argentina. Argentinean health authorities as well as the municipality such as the province of Córdoba, were until the last moment available to help supervising the forum with the best guarantees. However, the commitment to ensure the V Forum participants' safety and to follow the guidelines already established at that moment by the World Health Organization, was eventually prioritized.
Since the first meeting in Sevilla (Spain) in 2010, the Forum which is organized by an international commission comprising UNDP, WILO, UCLG, FAMSI and ORU Fogar, entails an important mobilization. More than 7000 people participated in the Second Forum in Iguzú (Brazil), and more than 3000 people in the Fourth in Cabo Verde. Two months prior to the Forum in Córdoba, more than 1000 people from 60 different countries were already registered. In an epidemic situation involving a highly contagious virus, it represents a risk too important to take. 
The Organizing Committee with the involvement of the Argentinean national, provincial and municipal governments and of the economic promotion agency ADEC, is committed to finding another date to celebrate the Forum, as soon as the sanitary crisis is over. The other plans related to the Forum are as well simply postponed. It should be reminded that the Forum is titled "Innovation in the territories for a better quality of life" and will be divided in three thematic lines. The first one "The territory as a basis for the social, economic and environmental innovation", is coordinated by FAMSI and by ORU Fogar, in line with its wish to place territory as a conceptual framework in wish must be produced development. The Second thematic "Territorial models of economy and production to tackle inequality" is coordinated by the United Nations Development Program (UNDP). The third, coordinated by the International Labor Organization (ILO), which celebrates its 100th anniversary, is called "The future of work, and the work of the future from a territorial perspective".