Strategic Territorial Planning Course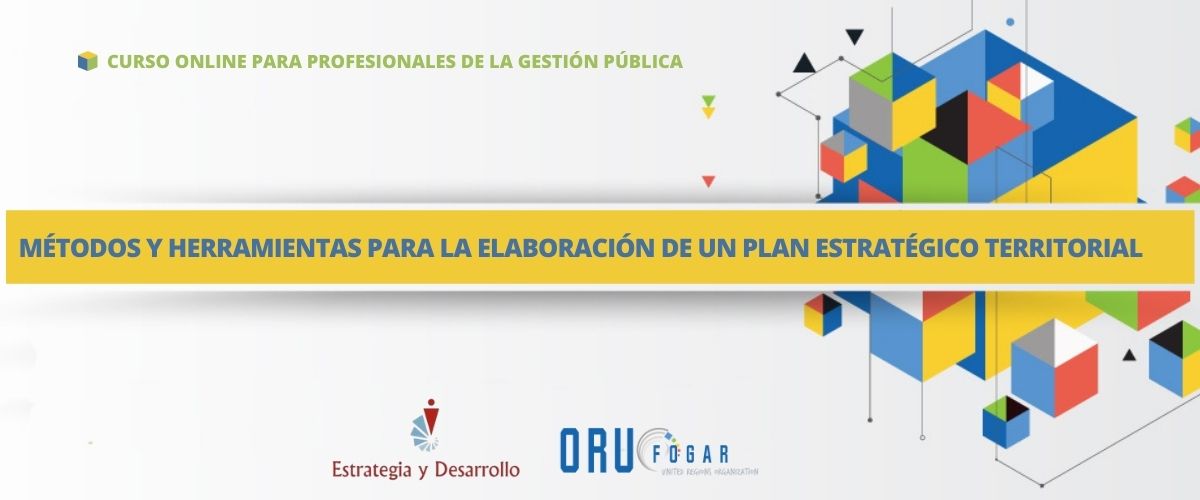 During the months of February and March 2021 will be held the course "METHODS AND TOOLS FOR THE ELABORATION OF A STRATEGIC TERRITORIAL PLAN" intended for technical and political decision-makers involved in land use planning and territorial development policies. This course, in Spanish, is for ORU-Fogar members and is organized in 5 different sessions of three hours each, each of which will be given by the professor and expert in development issues, Toni Niubó.
In 2019, ORU-Fogar had already launched a project to transfer the European Union's "Research and Innovation Strategy for Intelligent Specialization" (RIS3) program to Latin American regions. Thus, ten regions were selected to participate in the RIS3-AL initiative. This initiative provided methodological support to the regions, states and provinces for the definition and formulation of their own RIS3 strategy, through a broad participatory process and the networking of governments, economic, educational, social and other actors linked to the research and innovation system. ORU-Fogar had also provided advice for the implementation of the strategy, while the selected regions had received training, technical assistance and resources to share.
This course will help you learn the concepts of strategic planning and the use of tools to develop a strategic plan. Strategic planning is an orderly method that allows an organization, which anticipates the future, to adapt to the environment and prepare for change within a horizon of uncertainty. Unlike long-term planning, strategic planning views the environment as a living system that stimulates participation, takes into account opposing interests, helps to order decisions and at the same time guarantees a better implementation.
Strategic planning is useful when changes occur in the environment that imply the need for adaptation and by considering the territory as a competitive entity while being interconnected and cooperative with other territories. The question is how to include institutions and individuals in the analysis of the situation, in order to structure the process of adaptation to a changing future in a planned and participatory manner.
The strategic plan of a region must be configured as a tool for future development, generating a sufficient number of alternatives so that there are options to be selected, through an exhaustive analysis of the key elements, in order to determine the strategic lines that will allow the objectives defined throughout the process to be achieved. This planning is not only carried out on the basis of documentation work, but must be the result of a discussion process among all the socio-economic actors who are linked to the future of the territory and its citizens.