On February 10, the course "Methods and tools for the preparation of a strategic territorial plan" began with a session in which Professor Toni Niubó presented the contents to participants from regions of Argentina, Ecuador, Peru and Colombia.  
ORU Fogar's Secretary General, Carles Llorens, welcomed the participants recalling that already in 2018, within the framework of the organization's Cooperation Working Group and in collaboration with Platforma, 10 Latin American regions had been accompanied in a strategic planning exercise, based on the RIS3 methodology. He was grateful to be able to count on the contribution of someone with so much experience in planning, both in Europe and in America, such as Toni Niubó.
In the first session, Professor Niubó introduced the 15 participants to the basic concepts and methodology of territorial strategic planning. He said that the course will enable them to learn about processes, tools, methodological resources and key factors for the elaboration of a strategic plan. He explained that, today, the best methodology results from an evolution of what had been exercises such as urban planning, Agenda21 or Intelligent Strategic Planning. The commitment of the course was to systematize a possible strategic planning process with the most advanced and contrasted methodologies.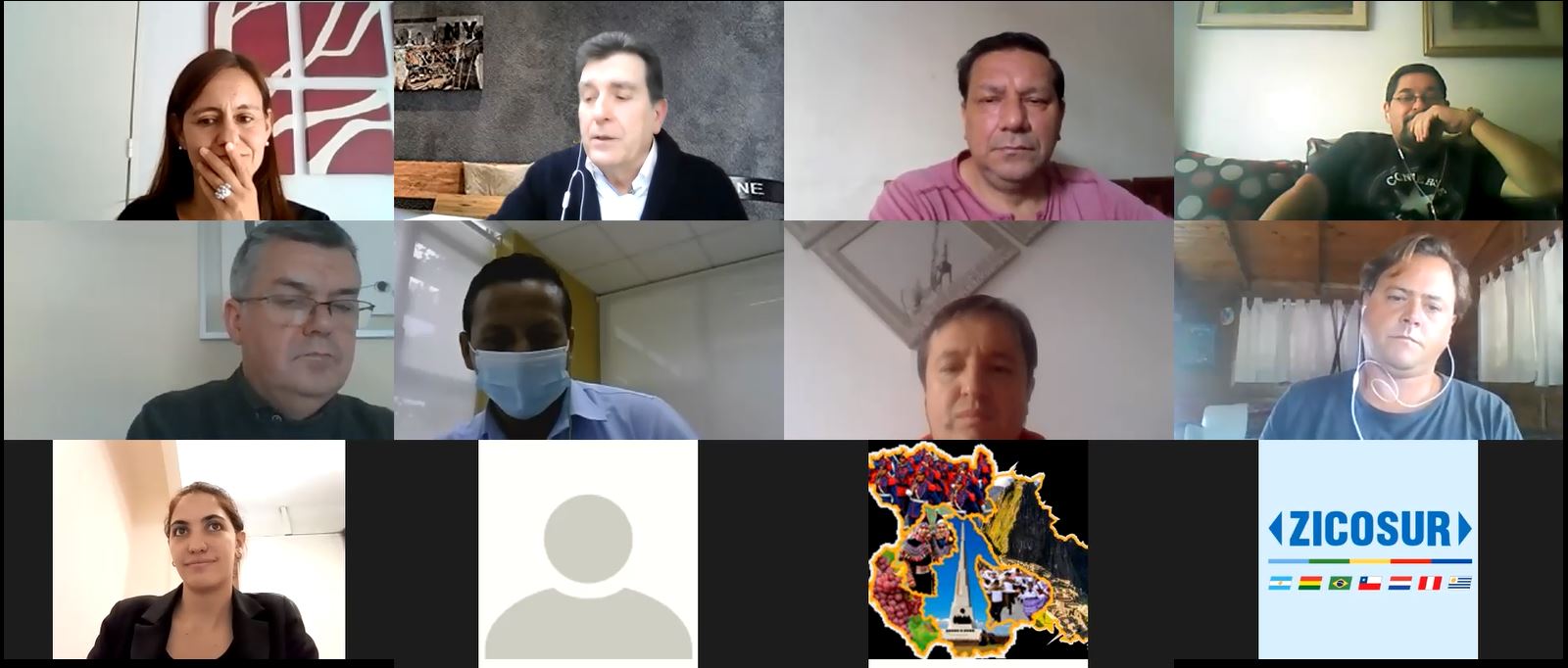 Toni Niubó stated that, at this time, the strategic planning of a territory is an exercise that requires both leadership and participation. Political leadership is an essential factor in these times of uncertainty, he explained. He said that technical support, with a good method, is also fundamental. He insisted that, beyond leadership, useful strategic planning is also an exercise in participation, consensus and a shared effort. In a territorial strategic plan, Niubó declared that all the political, social and economic agents of the territory must participate.  Those who promote strategic planning must therefore map out very clearly who the main actors are trying not to leave anyone influential on the sidelines.
Professor Niubó finally stressed on how the process in which the actors and citizenship are articulated is as important as the product resulting from the planning, the possible Action Plan to be implemented.  Some participants underlined the difficulty of such exercise in an unstable and demagogic context such as that frequently encountered in some countries. Niubó responded by saying that, at this time, all contexts are unstable and many are determined by demagogy, but a planning process must distance itself from these dynamics. He insisted that planning was an innovative exercise, but not "an excuse to do strange things". He defended the idea that it was a process that should be governed by common sense and that it should make it possible to take advantage of the full potential of a territory, in a highly competitive context.
---
Additionally, about fifty members of ORU Fogar participate in the course "Integrated Infrastructure Asset Management", aimed at stakeholders involved in the development, operation and maintenance of infrastructure in Latin America. Participants are trained in infrastructure management for the provision of services such as water, energy, waste, transportation, among others, with a sustainable and comprehensive long-term vision.
The program, which ORU Fogar has been invited to join, has been organized by the United Nations Department of Economic and Social Affairs (UN-DESA). Workshop participants see first hand how to implement simple but strategic concrete tools for more effective asset management. 
The training program is delivered in three virtual workshops (two sessions of 3.5 hours each) in Spanish. Those who attend all three rounds will receive a certificate of participation. Successful participation and certification will make regional governments eligible to apply for further UN technical assistance, including through the UNCDF's International Investment Fund.