UN urges to promote measures to achieve gender parity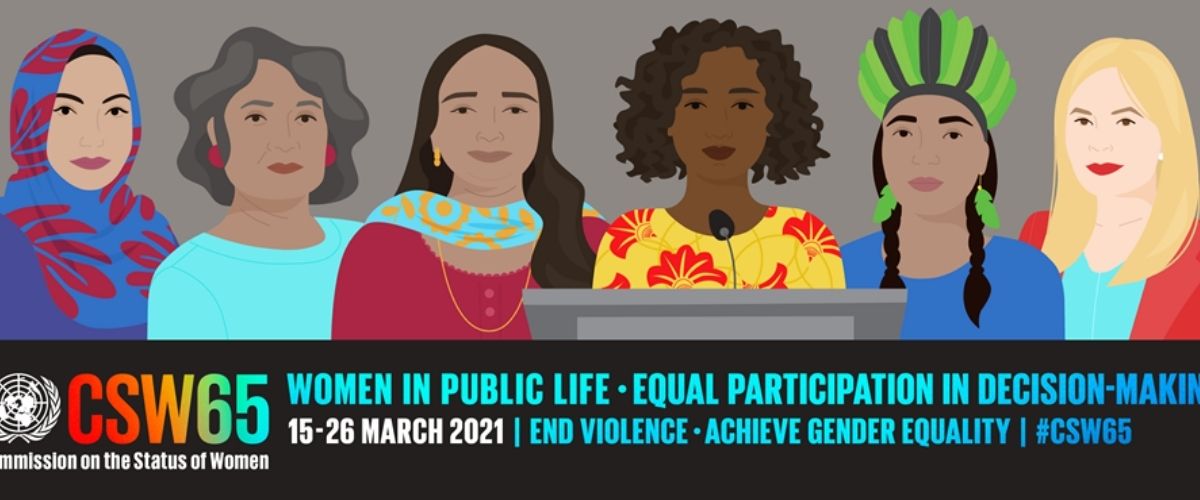 The 65th session of the Commission on the Status of Women (CSW65) concluded on March 26 with an urgent call to all levels of government to create the legal and regulatory framework, with temporary measures and commitments, to achieve gender parity in all executive, legislative and administrative bodies. This is a recommendation that the Commission, the largest annual meeting on gender equality and women's empowerment, calls for at all levels of government: local, regional and central.
This year, the Commission met virtually and under the theme: "Women's full and effective participation and decision-making in public life, and the elimination of violence, to achieve gender equality and the empowerment of all women and girls". This debate comes at a time when available data show that progress towards gender equality in public life has been very slow.
Only 22 countries in the world are headed by a woman. Women hold 25% of all parliamentary seats worldwide, and only three countries have 50% or more women in their parliaments. Less than 1% of parliamentary seats are held by women under the age of 30. At the regional level, there are no data, but all indications are that they are even worse than at the national level. There are data at the European level. Only 21% of regional presidents are women. Women represent only 35% of the members of regional parliaments and, in the Committee of the Regions, only 23% of the members are women.
The CSW65 notes that, at the current level of progress, it will take another 130 years to achieve gender equality at the highest levels. Nevertheless, it states that achieving gender equality in leadership and decision-making is an achievable goal. Gender quotas in legislative bodies and in other sectors, special measures that allow women access to the political sphere have proven to be key elements in driving change.  Thus, it is recommended to "adopt electoral gender quota laws with 50 percent targets and ensure their implementation through rank order rules and sanctions for non-compliance."
Beyond this forceful defense of parity, the CSW65 reaffirmed its support for the Beijing Declaration, i.e., the goal of achieving gender equality and the empowerment of women and girls. Special emphasis was also placed on the need to eliminate violence against women, so aggravated by the COVID-19 pandemic.