Rachid el Abdi is the new president of ORU Fogar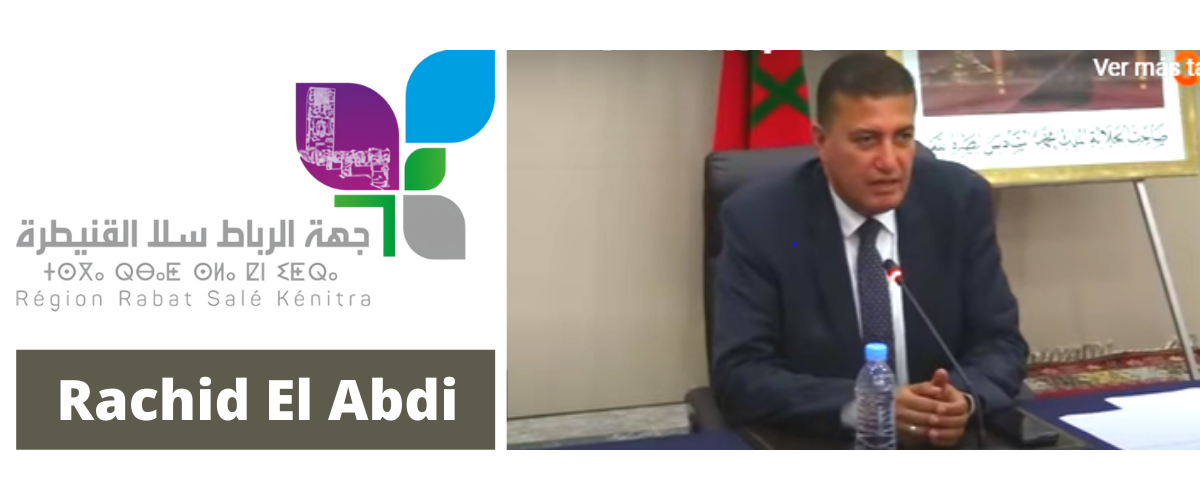 The ORU Fogar Annual Assembly held on November 23, 2021, by videoconference with the support of ZICOSUR, elected Rachid El Abdi as the new President of the Organization.
Rachid El Abdi, member of the Authenticity and Modernity Party (PAM), was elected on Sep-tember 18, 2021, president of the Moroccan Council of Rabat-Salé-Kénitra Region. He suc-ceeded his predecessor Abdessamad SEKKAL, who did not run for election.
According to the ORU-Fogar statutes, positions of responsibility within the organization are not nominative and do not depend on the people who occupy them. In fact, the posts are in the name of the member Regions or Networks of Regions.
Please note that the council of the Rabat Salé Kénitra region has already notified the organi-zation of the election of Mr. El Abdi. Thus, the 2021 annual meeting ratified the decision to maintain the presidency of the organization of the Rabat Salé Kénitra Region, represented by the new president Rachid El Abdi. Thus, the mandate of Rachid El Abdi in ORU Fogar will ex-tend until November 2023.
Rachid El Abdi is a significant figure within the Moroccan legislative institution. Born in 1972 in Salé, he has a degree in Business Studies in Montreal in 1996. Entrepreneur and connoisseur of public markets, he is the founder of the Groupement of "The New Generation". Abdi launched himself into politics just ten years ago in the electoral district of Salé-Medina, next to the capital Rabat. He managed to win his first term in the House of Representatives, in 2011. He won a new term in his stronghold in 2016 and in April 2020 he was appointed chair-man of the PAM parliamentary group in the lower house. He made transparency his work-horse in Parliament. Also, he contributed to the implementation of a series of initiatives with-in the framework of parallel diplomacy at the Maghreb and Pan-African level.
In his acceptance speech, the new president of ORU Fogar, said that the Covid-19 crisis has raised the need for a significant reform of global governance. "As important as it may seem to strengthen the role of the nation-state, it will be necessary to strengthen the role of re-gional and local governments to better meet the needs of citizens and face the great chal-lenges posed by this crisis. The Corona virus will further push ORU Fogar to open a great de-bate about the changes that will take place in the governance mode of regions and local gov-ernments in the world and to question their new roles, mostly during the post-Covid period. "