For the first time, a woman, Paola Pabón, will preside over CONGOPE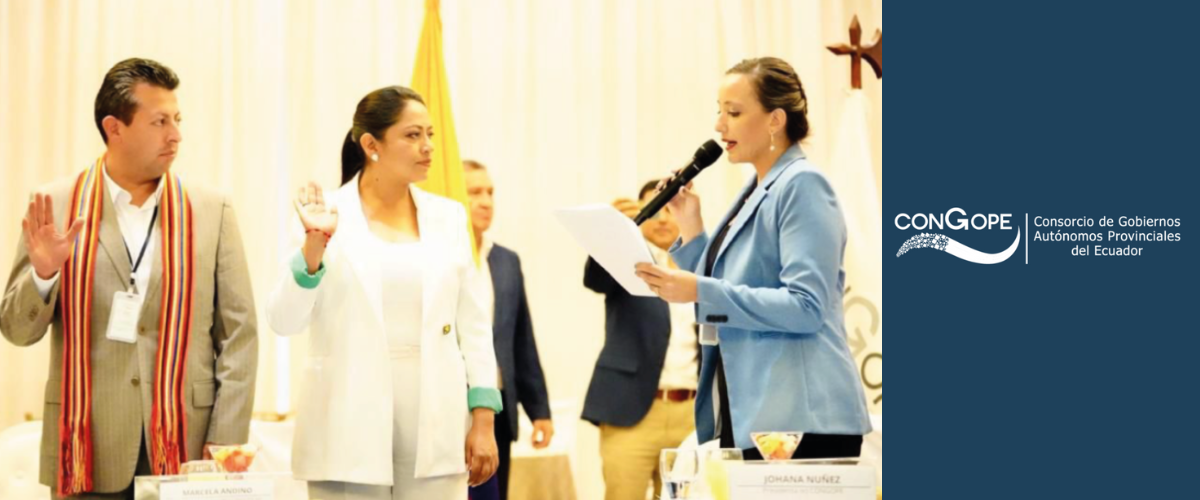 Paola Verenice Pabón Caranqui, the prefect of the Provincial Autonomous Government of Pichincha, has been elected as the president of the Consortium of Provincial Governments of Ecuador (CONGOPE) for the 2023-2025 term. During the Ordinary Assembly of prefects held on May 29, 2023, Paola received unanimous support from her colleagues to lead this national association of provincial governments.
CONGOPE is an institution specialized in capacity building for public management of Intermediate Provincial Governments, promoting decentralization, autonomy, and sustainable development and bridging territorial gaps. It brings together the 23 provincial governments of the country and aims to promote the development and well-being of the Ecuadorian population.
Paola Pabón (1978) is an Ecuadorian lawyer, politician, and feminist who served as a representative to the National Assembly from 2009 to 2015, representing the "Alianza PAÍS" movement. She held various responsibilities under the governments of Rafael Correa and Lenin Moreno. However, she left Moreno's government due to serious differences with the president. Since 2019, she has been the prefect of the Pichincha Province, where she has committed herself to promoting the province's economic development. She was reelected on February 25, 2023.
Pabón's election as the head of CONGOPE is a historic event. She becomes the first woman to hold the presidency of the entity in its 54 years of existence. Her election undoubtedly represents a milestone in gender equality within the political and governmental sphere. In her acceptance speech, Prefect Paola Pabón pledged "to continue working with dedication and passion in her new role as president of CONGOPE." She also stated that her election presents an opportunity to strengthen women's participation in public decision-making.