Call for the VIII Regional Good Practices Award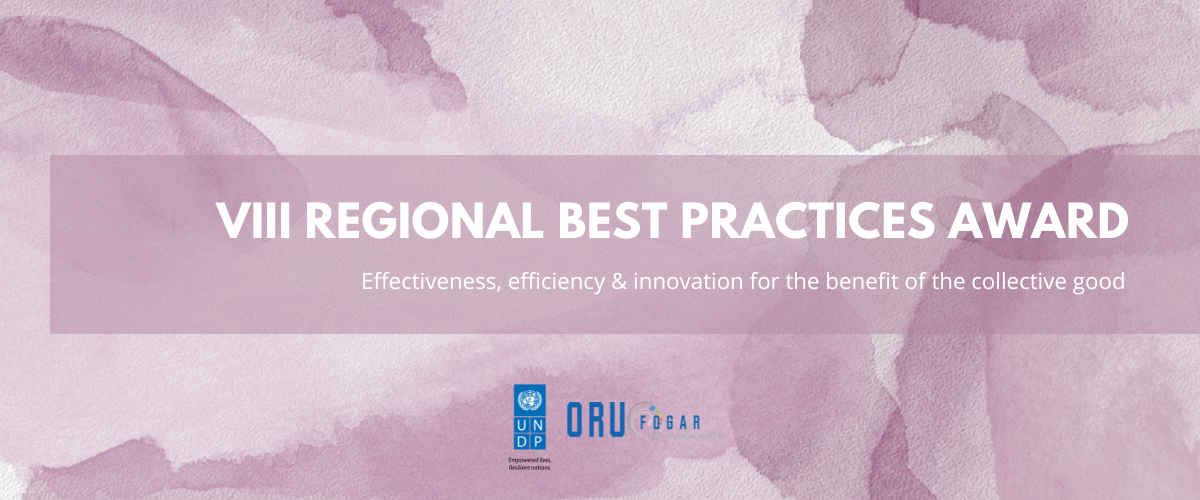 As always at the beginning of the year, and for the eighth time already, ORU Fogar has launched, together with the United Nations Development Programme (UNDP), the Regional Good Practices Award.
The call is directed to intermediate governments from all over the world and applications can be submitted until 31 May 2023. Following the success of previous editions, this call will reward the best cases of policies implemented by intermediate governments that have produced positive results in their public management. The Award aims both to promote and encourage the exchange of good practices that have been implemented by regional governments to improve the quality of services. It is aimed at regions, provinces and federal states that wish to make a decisive contribution to improving the delivery of services to all citizens, and contribute to the achievement of the Sustainable Development Goals (SDGs). 
Good practices can be submitted in English, French and Spanish. The guidelines for participation are available on ORU Fogar's website. The five finalist nominations will be presented during ORU Fogar's next General Assembly, published in the organisation's Good Practices Bank and disseminated through the organisers' channels to ensure maximum visibility. 
The award will be chosen among the practices presented by a jury made up of renowned experts on development issues, coming from academia, from different UN agencies or from organisations dedicated to the debate on the Global Agency. They will be responsible for selecting the finalists and winners among all the applications received. This year, in particular, Johannes Krasnitzer, former director of UNDP Art, will join the jury, as well as Julie Guzman rédacteur en chef du magazine TIP (Research Papers in Paradiplomacy) et Nicolas Mancini Directeur Exécutif de Paradiplomacy.org.
As in the previous year, the president of ORU Fogar, Rachid El Abdi, noting that few awards have been received by African regions, calls on the regions of this continent to apply.