IV Zero Hunger Summit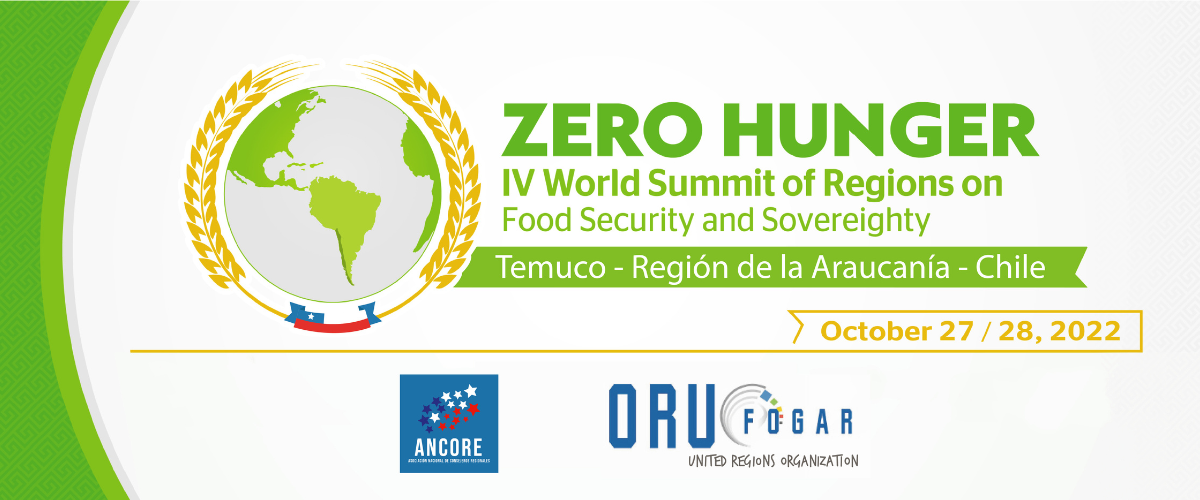 Background
In the first Summit of the World Regions on Food Security, organized by ORU Fogar in Dakar in January of 2010, the decision was taken to create a group in charge of elaborating a territorial action programme for food and nutrition. The first meeting of the working group was held on May 12, 2010 in Brussels. The Region of Lower Normandy was unanimously elected to chair, while the Centre Region of Burkina Faso assumed the vice presidency. 
ORU Fogar and its group of Food Security organized in collaboration with the Department of Antioquia, the second Meeting in Medellín, the 22nd and 23rd of October 2012. More than 1400 participants and nearly 30 countries were represented. 
In April 2018, the Prefecture of Azuay (Ecuador), organized the 3rd ZERO HUNGER Summit of the Regions on Food Security. The Summit, with the participation of nearly three thousand people, with regional presidents and a notable presence of leaders and personalities from all over the world, relaunched in a very important way the interest in sharing food safety practices within ORU Fogar. A few months later, the Peruvian regions held a meeting on the same subject and collaboration between European, Latin American and African regions has been lifted.
In 2019, the ORU Fogar Bureau approved changing the name of the Côre Group of Food Security to the Côre Group of Food Sovereignty.
ANCORE (National Association of Regional Counselors) of Chile are the hosts of the IV Summit of ZERO HUNGER regions.
Presentation of the 4th World Summit of Regions on Food Sovereignty images/Documentos/IV-Summit-of-the-Worlds-Regions-on-Food-Security-and-Food-Sovereignty-.pdf
---
Program
---
Concept note of the workshops
---
Manifesto
---
Video
---
Photos